3D Multi-Board PCB Layout and Routing Software
3D PCB design is becoming a critical need as electrical and mechanical designs converge with little room for error
CR-8000 Design Force
Design Force combines traditional 2D design with native 3D design and the latest human interface techniques, accelerated graphics, and almost instantaneous rendering and refreshing. Given these points, it is the fastest, most effective multi-board PCB design software available today. Design Force enables design teams to layout their designs in the context of a complete system or product.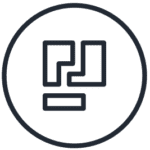 Concurrent design of multiple PCBs and Chip-Packages in a single environment
Hierarchical multi-board PCB design and system-level signal and design traceability
Single environment for high-speed design with constraint management and SI and PI analysis
Design to any manufacturing specification with built-in design for manufacturing (DFM) checks
Flexible Multi-Board PCB Design
With a native 2D and 3D architecture, designers can effectively co-design a chip, package, and board to optimize I/Os at each level, embed components in the dielectric of a stack-up intelligently, and verify manufacturing rules in real-time.
Concurrent design-for-manufacturing checks and constraint verification ensure that both manufacturing and engineering intent are maintained during the design process.
Take a look at CR-8000 Design Force
Design Force lets you manage multiple boards in one system, and bring them together in their physical environment.
Play
4:50
Play
5:19
Play
3:08
CR-8000 / CR-5000 Board Viewer
Share and review native design information to enhance communication during product development
Download your copy today
Design Force enables design teams to layout their designs in the context of a complete system or product. Designers can easily create any design from quick prototype boards to complex, multi-board systems using one tool. With inherent support for high-speed designs, engineers and layout designers can conduct signal integrity, EMC, and power integrity analysis concurrently, manage constraints, and autoroute a board – all in one environment.
Functionality Overview
Design Force combines traditional 2D PCB design with native 3D multi-board PCB design to support single board, multi-board, and chip-package-board analysis and optimization.
PCB designers can manage multiple boards in one system and select a combination of PCBs, packages, and SoCs. In other words: you can complete the layout of your design as a complete system.
Design Force is the industry's only chip/package/board co-design solution in one design tool.
With Design Force you can design and optimize your IC packaging design and, in fact, never leave your PCB layout.
Design Force supports advanced PCB layout tasks with sophisticated manual and automatic features that adhere to a configurable set of constraints. Built-in analysis tools allow users to conduct signal integrity analysis concurrently during the physical layout.
Easy-to-use interactive placement and routing features along with powerful auto-placement and auto-routing capabilities boost productivity while automatically adhering to constraints. As a result, Design Force can ensure manufacturability and signal as well as power integrity.
Our multi-board PCB design software allows access to embedded EMI and power integrity analysis. It also supports integrations to best-in-class analysis solutions for disciplines such as RF, Full-wave 3D signal integrity, power integrity, and thermal.
Design to any manufacturing specification during layout with built-in design for manufacturing (DFM) checks. Creation of panel designs, fabrication and assembly drawings, and CAM outputs.
Available Extensions
CR-8000 Design Force allows for a multitude of extensions to meet your specific design requirements
Fast and easy check of the current density of a layout structure towards a given maximum.
Designers can specify multiple instances of strategy-driven areas and simultaneously auto-route the design.
Board Viewer – free CAD viewer 
Board Viewer allows users to share and review native Design Force data to enhance overall communication during product development.
Board Viewer Advance
An enhanced viewing tool for sharing and reviewing Design Force design information. Including component property viewing (query), cross-probing with schematics; Design Rule Checks and manufacturing rule checks; graphical comparison of boards.
3D product visualization is unquestionably becoming a critical need as electrical and mechanical designs converge with little room for error. Many companies cite ECAD / MCAD design synchronization as a significant product design challenge. Traditional 2D PCB-centric design evidently cannot meet the needs of a 3D multi-discipline product design process.
A simulation environment for Power Integrity (AC impedance and de-coupling impact, DC voltage drop, current analysis) and electro-magnetic interference (EMI) with attention to full board screening, differential mode, common mode, power bus noise).
An extension to Design Force specifically for the creation of panel designs, fabrication and assembly drawings, and CAM outputs.
Our use of Design Gateway and Design Force within Zuken's CR-8000 platform has enhanced the way our PCB designers and mechanical design engineers work together when developing complex flexible and flexi-rigid PCBs.
Pete LeonardElectronic Design Manager for Group Engineering, Renishaw
We have nothing but high praise for the Zuken development team, who produced results through active efforts under Pegatron proprietary technical requirements, and the outstanding flexibility of CR-8000, which has enabled us to pursue expanded functionality on our own. We are confident that utilizing this data and transferring design data will help us to expand our company's business.
Mr. Steven HuangSenior Director RD Center-EA, SIM & CAE Division, Pegatron
In the development of the world's thinnest and lightest 20-inch large-screen 4K tablet, CR-8000 Design Force's system-level SI and thermal analysis effectively reduced the number of design spins during the project. Due to the success of this project, we will make more efforts with Zuken to develop our next generation 4K tablet using CR-8000 Design Force.
Mr. Kiyoshi Nakanishi4K Tablet Development Manager, Panasonic
With Zuken's CR-8000 Design Force we have state-of-the-art technology to help us respond to the latest trends in the electronics industry. We also expect to see a remarkable boost in productivity due to a more streamlined process and tighter integration with simulation tools.
Patrik ModigSite Manager, Enics
Related Resources
Find out more about CR-8000 Design Force via our blogs, press releases and more...
Got a Question? - Contact Zuken today
For more information on how Zuken can help your design process, contact Zuken today.
Contact us today