3D PCB and IC Package Design Software
In today's connected world, electronic systems need to be designed in an interdisciplinary process that spans mechanical engineering and embedded software development.
CR-8000 - Advanced PCB Design Software
CR-8000 is a suite of applications that span the entire PCB engineering lifecycle: from architecture planning through system level engineering and optimization, to physical implementation and manufacturing.
CR-8000 is the only PCB design environment complemented by data management capabilities, providing comprehensive library, module, configuration and release management.
CR-8000 - from architectural planning to physical implementation
CR-8000 is a product-centric electronic system design solution that provides the tools to optimize a design at both the IC and PCB design level. Product-centric design processes provide architectural validation of the design against product requirements. Product-centric detailed design includes 2D/3D multi-board design and implementation, FPGA I/O optimization, chip/package/board co-design, and 3D MCAD integration all in one design process.
Explore implementation approaches on a system level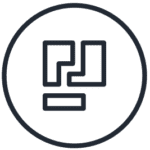 Partition complex systems into multiple connected PCBs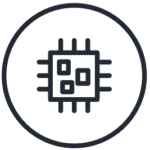 Manage IC, package and PCB in one single environment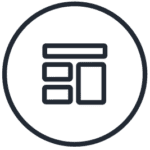 Control releases, revisions and configurations with integrated data management
Take the CR-8000 Product Tour
A compact 2:30 min. overview of our most advanced CR-8000 environment
Platform Features
System Level - from Concept to Manufacture
Functional design
CR-8000 is a comprehensive engineering and design environment that enables engineer to define and validate the architecture of new designs on a functional level using a mix of functional blocks that can be referenced to existing schematics
System circuit engineering
Ensure design integrity and manufacturability with embedded simulation and analysis tools and powerful design rule checks
Central constraint management
Save time and eliminate errors through centrally managed rules and constraints
2D/3D multi-board
Chip package and PCB co-design
Create and optimize the layout of system-in-package (SiP), package-on-package (PoP) and package-in-package (PiP) assemblies in 2D and 3D in their target PCB environment
Library and Design Data Management
Control releases, revisions and configurations with an integrated data management environment.
Why Renishaw choose to work with Zuken
CR-8000 / CR-5000 Board Viewer
Share and review native design information to enhance communication during product development
Download your copy today
Just some of our satisfied CR-8000 customers
Got a Question? - Contact Zuken today
For more information on how Zuken can help your design process, contact Zuken today.
Contact us today