ECAD / MCAD Integration for Electrical Design
Links between E3.series and all major MCAD vendors
Mechnical CAD interface
Using the E3.3DRoutingBridge, schematic and connection information from E3.series can be interfaced to all major MCAD systems. Collaborating between E3.series and your chosen MCAD tool allows concurrent design. Mechanical engineers and electrical engineers can work independently or collaboratively.
Transfer component information to MCAD (connectors, pins, splices)
Check for bend radius and clash violations in MCAD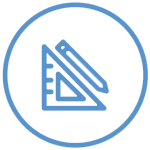 Transfer lengths and segments back to E3.series
Creation of manufacturing documentation in E3.series
Supported Systems
CATIA V5
SolidWorks
PTC Creo Parametric
Autodesk Inventor
Siemens NX
Solid Edge
NX I-deas
Additional integrations are available upon request.
Take the E3.Routing Bridge Tour
Play
7:31
Play
6:54
Play
4:54
Got a Question? - Contact Zuken today
For more information on how Zuken can help your design process, contact Zuken today.
Contact us today