Register for Zuken Innovation World 2023
ZIW is co-located with Integrate23, a Digital Engineering Symposium. Over 90 technical sessions give the opportunity to network, learn, and explore the latest in design innovation.
Pages
Zuken Blog – New Posts Every Week
What Zuken Offers
Zuken is a global Electronic Design Automation (EDA) software company providing design solutions for Model-based Systems Engineering (MBSE), electrical and electronic design.  We are more than a tool vendor; we are your partner for success. With decades of experience in detailed design, Zuken brings the tools, services, and solutions to make your next project a success. With the recent acquisition of Vitech Corporation, a leader in Model-based Systems Engineering (MBSE), Zuken is leading the way into the next era of E/E Digital Engineering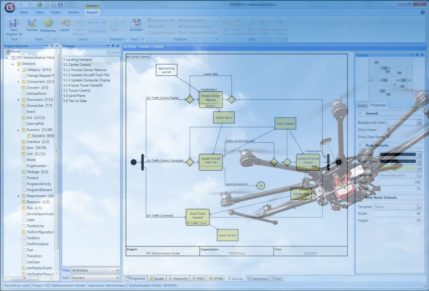 Digital Engineering for E/E Design
As companies transform and adopt Digital Engineering practices to improve product development processes, Zuken is also transforming. With Vitech Corporation's acquisition, an industry leader in Model-Based design methodology, Zuken can now offer the only model-based design process spanning model creation to detailed design. Zuken released the industry's first MBSE to detailed design connector for a wire harness.
Digital Engineering
GENESYS E3.series Connector
Advanced PCB Design
Zuken's CR-8000 is the industry's most advanced PCB design platform with architecture design and verification, 3D PCB layout with MCAD integration, SI/PI analysis, and IC packaging and PCB co-design. CR-8000 is for your most challenging PCB subsystem designs.
Zuken's eCADSTAR is built for mainstream PCB design delivering exceptional performance at the right price. eCADSTAR is the perfect tool for the design engineer tasked with the design and layout of the PCB. With extensive online training and help videos, eCADSTAR is easy to learn, intuitive, and at the right price.
CR-8000
eCADSTAR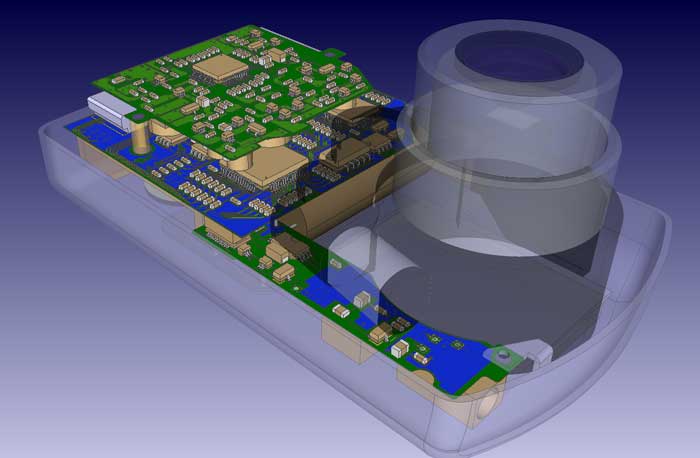 Wire Harness and Cabinet Design
Zuken's E3.series is an industry-leading cable and cabinet design solution. Used by companies across the globe for a range of products ranging from tractors to aircraft to power plants. What makes E3.series unique is a single database that creates synchronized views of your project for optimal team collaboration.
E3.series also works with your MCAD system for cable routing and cabinet design. Harness Builder for E3.series is built to address your manufacturing needs for quoting, report generation, and test system integration. E3.series can save you time and money.
E3.series
Partner Ecosystem
Zuken's partner ecosystem extends our solutions with critical design expertise for your projects. Whether you are working on a high-speed PCB design or manufacturing a control cabinet no single product can meet all your needs. Our partners specialize in PLM, MCAD, manufacturing, EMI, and much more.
When looking for a solution provider look beyond the tool and explore the solution ecosystem. Zuken has a large partner ecosystem and is constantly adding new partners to address the ever-changing product development landscape.
Zuken Partners
Zuken's Community
Zuken's Community provides the opportunity to interact with other users and Zuken's technical team. With over 700 articles and videos, help is just a click away. Have a more specific question, ask it in the user forum and hear from other users or the technical team. The Community is an excellent resource to quickly answer those pressing questions.
Join Our Community
Services
Zuken's Services organization can help with deployment, coaching, and training. Our team of technical professionals can build or configure a solution that meets your specific needs. Whether it be PLM integration, reporting, tool configuration, or engineering data management we are here to help.
Our process is to first understand your needs and timing. We then enter a consultation phase offering our experiences and expertise to help you arrive at the best possible solution. On many occasions, our partners will add important capabilities and solutions to meet your needs.
Zuken Services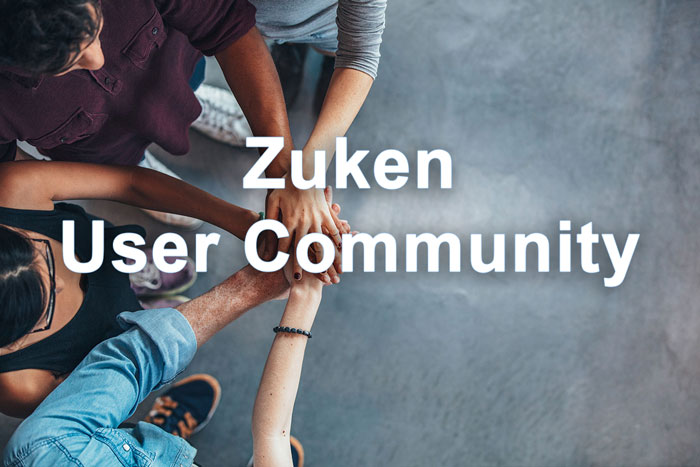 Customer Support
Zuken provides extensive self-help videos and articles in our user Community. Easily search our knowledge base, take e-training courses, or post your question in our forums. Not finding what you are looking for, start a chat with a product expert in minutes. Stay up to date on the latest webinars and events. Zuken is your partner for success.
Learn More
Take a Tour
Get to Know Zuken
Zuken's customer focus combined with industry-leading customer service and products makes us your partner for success. With a customer base that includes global companies as well as those that are just getting started, our customer community is second to none. Zuken has embraced Digital Engineering as the way forward and is backed by some of the best modeling and detailed design tools in the industry. Become a valued Zuken customer.
Join Our Community
We've recently given our online community a new look and feel. Since launching the community, we've added hundreds of useful articles for users of E3.series, CR-8000/CR-5000, and DS-CR (formerly DS-2). Zuken customers on maintenance get access to premium content, but anyone can participate in the community's user group discussions. If you have a question or just want to chat with fellow users, join our forum today.
Learn More
Get to know Zuken
Check out our latest webinars, white papers, blog posts, tech tips & more
Got a Question? - Contact Zuken today
For more information on how Zuken can help your design process, contact Zuken today.
Contact us today