High Performance at a Low Cost
Companies today are faced with complex design challenges and tight budgets. eCADSTAR is more than a PCB layout tool with simulation, 3D MCAD integration, and wire harness support all built on the latest technology for enterprise-level performance at an affordable cost. The modern intuitive UI makes eCADSTAR a compelling solution for all designers.
Why Choose eCADSTAR?
Not just a PCB layout tool, a complete design platform.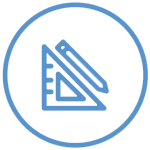 High performance for small and complex projects.
An intuitive UI to maximize productivity.
Fully featured for the concept to manufacturing.
PCB Design Software Evaluation
Cloud-Based - No software installation is required.
eCADSTAR is a complete EDA solution for PCB creation. In addition to fully-featured schematic and PCB capture, eCADSTAR includes 3D MCAD integration, Spice simulation, and SI/PI analysis capabilities. eCADSTAR is a powerful platform at a low cost.
Start Your Free Test Drive
Intuitive Design Capabilities
Leverage eCADSTAR's design capabilities to simplify and accelerate the design process. With the digitally connected library, intuitive schematic capture, and tools to accelerate PCB layout engineers spend less time manipulating the tool and more time doing what they do best, innovate creative solutions for today's technological challenges.
Learn more
Integrated Simulation and Validation
One of the most time-consuming parts of the design process is the test plan. The validation process can be costly in terms of time and money without adequate upfront simulation. eCADSTAR's capabilities in Spice simulation and SI/PI analysis delivers test cycle time reductions by supporting simulation from within the CAD platform.
Learn more
Manufacturing Process Capabilities
Capturing a design is one thing, being able to manufacture it is another. eCADSTAR offers can take the design from concept to reality by integrating with standard industry design capabilities and paradigms such as connecting with Zuken's E.3 Series Wire Harness Design Engine, IPC-2581 manufacturing data schema, and visualizing the 3D MCAD representation of a design all from within the eCADSTAR itself.
Learn more
Local Parts, Web Parts, PCB Technology And Design Rules
Library Editor is eCADSTAR's library management application—a key part of our unified, internet-connected EDA solution for PCB design. Fast, consistent, connected. Easy to learn, but with the power you need to create and maintain consistent core library data.
Library Editor provides everything you need for library management in one place. Naturally, it complies with the same user interface style as other eCADSTAR core applications. All this means there's a single short learning curve that gets engineers up to speed super-fast.
Learn more
eCADSTAR Test Drive
Cloud-Based - No software installation is required.
eCADSTAR is a complete EDA solution for PCB creation.
Start Your Free Test Drive
Webinar:
Optimizing the Decoupling Network
of a GaN-based Switcher
On-Demand Now
Watch Now
Got a Question? - Contact Zuken today
For more information on how Zuken can help your design process, contact Zuken today.
Contact us today