Control Panel Routing Software
Automatic cabinet and panel wiring
E3.panel+ automatic cabinet routing and drill hole definition
The control panel routing software E3.panel+ enhances the functionality of E3.panel with smart automatic routing of the wires in the control panel wiring diagram.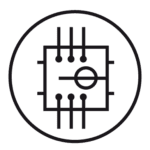 Automatic routing with shortest path algorithm
Wire segregation and duct fill capacity check
Support for hose, tubing and piping
Drill-hole definition and DXF import and export
Panel Design and Automatic Wire Routing
E3.panel+ enables automatic wire routing within the panel enclosure. Connectivity data from the control panel wiring diagram is automatically available in the panel design, and the shortest route algorithm routes the wires through cable ducts.
Segregation is standard where EMC and noise issues need to be avoided. E3.panel+ also adds DXF import into E3.schematic to view data, the ability to exclude certain devices from DXF, and drill-hole definition for duct and DIN-rail (set holes size and spacing).
Got a Question? - Contact Zuken today
For more information on how Zuken can help your design process, contact Zuken today.
Contact us today